Decentralized web browsers have been continuously evolving, giving users the chance to opt-out from the surveillance efforts of centralized agencies while taking charge of their privacy.
The state has been increasingly ramping up surveillance efforts and trying to curb down on end-to-end encryption. However, whether these kinds of infringements on data privacy is set to last only during the pandemic or in the recent market ups and downs, that remains unclear.
Decentralized web browsers are one step ahead from the regulating agencies. However, they are not being created just for the protection and security of criminals as to how mainstream media might lead you to believe.
Blockchain technology may well be very different from its early days as the technology underlying Bitcoin, but its root purpose is still prevalent. Even Bitcoin has evolved since its inception, but again, the whole notion behind this entire space is decentralization.
Decentralization takes away a lot of the power and influence from the centralized agencies. The web browsers that are emerging as viable decentralized alternatives to the traditional ones are the beginning of a paradigm shift.
Decentralized web browsers do focus on building a suite of online services protecting a person's browser history and transaction data. With privacy increasingly in the spotlight, tech giants are trying to alleviate users' concerns on how their data is handled and shared.
In this article, we will be covering a list of viable decentralized web browsers to see what they have to offer.
-------------------- o o o --------------------
The Best Decentralized Web Browsers At A Glance:
▶ Brave

▶ Beaker Browser

▶ Opera

▶ Unstoppable Browser

▶ Netbox Browser
Brave
Founded in 2015, Brave is an open-source web browser, developed by co-founder of the Mozilla Project Corporation and JavaScript creator Brendan Eich to protect users' privacy by blocking ads and website trackers.
Its source code is fully open and operating based on Google's Chromium engine. The browser is known to remove ad banners and block pop-ups. Moreover, it is integrated with a system where users are compensated with BAT coins for watching ads passing the browser's screening. Hence, a crypto wallet is integrated into Brave.
In August 2018, Brave browser app in just four months after its launch, the number of downloads in the Google Play Store doubled and exceeded over 10 million downloads.
Moreover, its developers, in January 2019 highlighted that its users have exceeded up to 5.3 million people. The browser has experienced consistent growth, surpassing 10 million MAU in Nov. 2019. As of last reported, Brave had 13.5 million MAU and 4.3 daily active users (DAU) in March 2020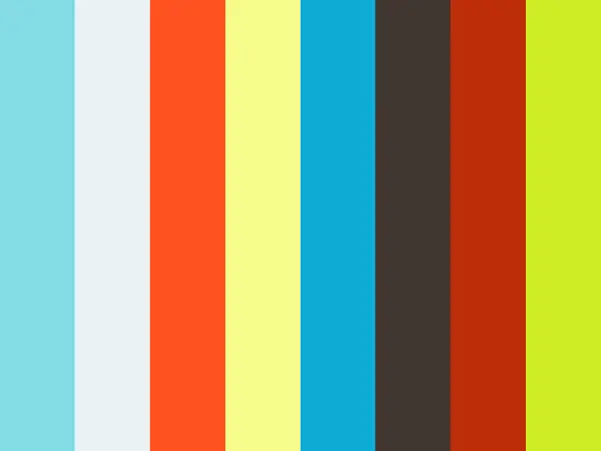 According to the latest statistics provided by the firm, Brave maintained its strong momentum of growth and saw a total of 15 million MAU and 5 million DAU in May. 2020 also. This is a growth of 50% since the Brave 1.0 launch past November 2019 and of 125% or 2.25x over the past year. Daily active users also went up significantly, with 5.3 million users browsing with Brave daily, up from 2 million one year ago.
According to a study published recently, Brave comes out as the most private browser among Google Chrome, Safari, Firefox, Microsoft Edge and Yandex Browser. The study conducted several tests to find out if the browsers track users' IP addresses over time and whether they leak details of the web pages visited.
Brave is the most popular web browser among the crypto community. The browser's unique, privacy-focused setup and it's a crypto-based browser ecosystem is what appeals to the crypto community.
A user can also pay their favourite content creators with the native crypto tokens. While browsing the internet, it tallies out privately. They are then determined to payouts in Basic Attention Tokens (BAT) to all the sites the user has visited. This is directly proportional to how much time one has spent at each site and the advertisement impressions of the user.
Recently, Brave browser partnered with Binance to bring in-browser crypto trading experience. From Oct. 2019 to May 2020, the number of advertisement campaigns supported by Brave Ads grew from 400 to 1530. Brands including Verizon, Chipotle, NewEgg, PayPal, Amazon, Harry's Razors, Intel, CBS, KIND snacks, Logitech, Lenovo, Grubhub, Belkin, Quickbooks, and Evernote have all recently joined the program.
The Brave Ads Grant Program also continues to provide additional awareness and support for non-profits, especially in this time of economic uncertainty when they are relying more and more on donation campaigns. The program has grown to over 31 non-profits including Khan Academy, No Kid Hungry, GetUsPPE, Save the Children and UNICEF France. The program recently expanded support to drive awareness and contributions through Sponsored Images.
Brave offers 3-6x faster browsing than other browsers. Brave is available for download for Windows, macOS, Linux, Android, and iOS, in 52 different languages. To download for free, visit Website, Google Play or the App Store.
-------------------- o o o --------------------
Beaker Browser
Open-source Beaker browser is an open-source P2P decentralized web browser. Based on Dat's P2P protocol, it was developed in 2018.
The project was created to provide the ability to create and host websites directly in the browser. To do this, a local folder should be created and shared through a corresponding URL.
The open-source web browser allows its visitors to copy their files into local folders that will appear as a torrent.
Files will be then transported with the P2P network instead of being locked away on a server. In this way, everyone could explore all the files that make up a website or app.
For a local copy, users can make forks and implement changes. This allows users to maintain constant access to Dat sites, even when its local copies are offline. Beaker uses a distributed peer-to-peer network to publish websites and datasets (sometimes called "dats").
One of the key features of Beaker is secure file sharing using Dat protocol. The strengths of the Dat protocol are:
✅ Fast – Archives sync from multiple sources at once.
✅ Secure – All updates are signed and integrity-checked.
✅ Resilient – Archives can change hosts without changing their URLs.
✅ Versioned – Changes are written to an append-only version log.
✅ Decentralized – Any device can host any archive.
The Beaker Browser is essentially a cut down version of Chromium with built-in support for dat://addresses. It can still visit regular https:// sites.
-------------------- o o o --------------------
Opera Browser
Founded in 1995 in Norway, Opera Browser has been innovating since then and was the first to integrate Google search into their browser. Opera is the world's first Web 3 ready browser with seamless support for the decentralized web through IPFS support.
Opera expanded its 30-second crypto wallet top-ups to the entire EU, Australia, New Zealand, Mexico and Switzerland. Opera users can now register .crypto domain names and wallet addresses.
Opera continue to innovate in the web browsing arena and have recently stepped into decentralized browsing experience too. Secure browsing is one of the most utmost importance for opera. The browser provides a private browsing experience keeping you safe from data mining or theft.
Opera provides multiple tools too like tracking blockers that prohibits programmatic trackers from mining and using your data while you browse your internet. The trackers also ensure a decreased data load on your device.
Opera recently announced that they are partnering with Wyre, a US cryptocurrency-brokerage firm, to enable easy crypto-purchases directly from the browser's crypto wallet. Opera Android users in most countries can now buy Bitcoin (BTC) and Ethereum (ETH) using a Visa or Mastercard debit card.
This is a piece of good news for uncensored cryptocurrency transactions within the browser. Meanwhile, the browser is also developing a first of its kind an in-app private messaging service. True crypto-geeks will appreciate the fact that Opera has also partnered with Unstoppable Domains, a blockchain naming system built on Ethereum.
The Opera browser for Android is a leading challenger browser and is the choice for millions of people worldwide who prefer Opera over the more simple default browsers. In the last half of 2019, the browser increased its monthly active user base by forty per cent globally year-over-year. Opera has over 360 million monthly active users.
Opera for Android is available for download from Google Play store.
-------------------- o o o --------------------
Unstoppable Browser
Unstoppable Domains is a blockchain project backed by Tim Draper. It also has its own decentralized web browser- Unstoppable Browser.
Unstoppable Browser creates a way for users to interact with the decentralized web. When you download the browser extension, you can view a completely different system of website domains and websites.
Instead of the https:// address in the web browser search bar, you'll come across a long blockchain-based address. Having that kind of web address means that a .crypto domain (instead of .com) is built on the blockchain.
Basically, websites built on the decentralized web using .crypto and other blockchain domains can only be built by its owner. It means they could never be taken down by others or censored in any kind of way.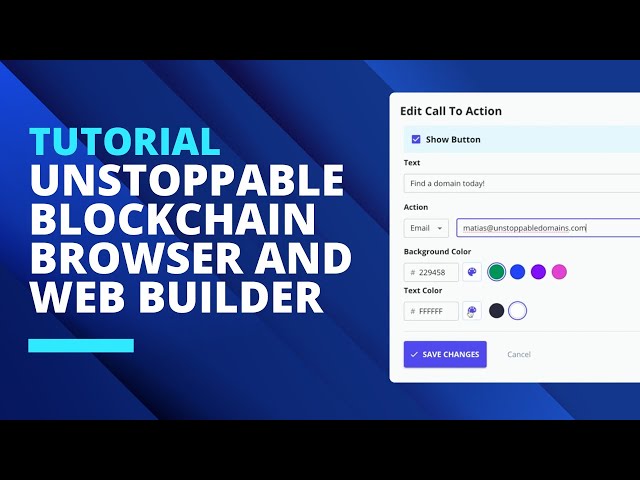 Unstoppable Browser allows one to browse the Internet in a completely safe and private manner. One can download the browser extension to connect to the decentralized Internet.
This is a new kind of Internet built on the Ethereum Blockchain (to be compatible with other blockchains as well). For the crypto industry, which is often plagued with bans and takedowns from mainstream platforms, Unstoppable browser brings one step closer to an uncensored Internet.
The Unstoppable Browser is available for Windows PCs and MacOS. There's no version for mobile devices yet. Development of the Unstoppable Browser is open source. Any developer can contribute on Github. The browser is based on Electron and websites are rendered using Chromium. This is also the engine that powers Google Chrome.
-------------------- o o o --------------------
Netbox Browser
The Netbox browser is an application for PC and mobile devices which in addition to access to the web-resources, maintains the functioning of the blockchain network.
The Netbox browser is built using a friendly user interface and UX which makes it easier for the app to run smoothly and the users to easily understand the features.
The app is also built with blockchain on the Netbox network wallet, this enables the browser to be able to store, send and receive cryptocurrency.
All Netbox browsers are united in the Netbox.Chain blockchain network. Each browser is a node of this network that stores and confirms the truth of the network blocks. To confirm the truth, the Proof of Stake (PoS) mechanism is used, in which each member of the network (each web browser) can verify the blocks ensuring their truth with a certain amount of the Netbox.Coin currency.
The wallet can store send and receive Netbox.Coins. The Netbox blockchain works similarly to the current other blockchains network but very fast and secured. The network uses proof of stakes (PoS) to verify transactions and has lots of nodes which makes it faster to process.
Netbox blockchain is also very transparent and simple to use which is one of the most important of the blockchain. The rewards are accrued in each new network block and distributed among the participants.
-------------------- o o o --------------------
Conclusion
The era of Web 3.0 does significantly change the way on how people experience the new internet. Although, there are unknown variables like Big data, AI, and how it will play its part in providing internet technologies. Significantly, transition into Dapps and the role of web browsers to come into question.
The progress towards a decentralised internet is a slow and steady one. Many decentralised applications that are available in the market are having trouble in hitting significant user numbers. While the construction of the decentralized Internet continues, web browser extensions will likely become more adaptable in the near future.
Nonetheless, various platforms and services and can be developed based on blockchain technology. Blockchain-powered web domain services have been taking the market by storm with their blockchain domains. Its potential can definitely lure centralized companies while possibly replacing some of the major giants in the future for sure. Meanwhile, you can decide whether it is the right time to make the switch.
-------------------- x x x --------------------