New Orleans Pelicans Leadership Has Some Important Decisions to Make this Offseason
By: Peter Egan
NEW ORLEANS, LA - As a long-time New Orleans Pelicans fan who has been a fan since the day the franchise relocated from Charlotte to New Orleans, I'm seeking input from other basketball fans as to what the Pels must accomplish this off-season to become a legitimate contender in 2017-1018.
The Pels recently announced that both General Manager Dell Demps and Head Coach Alvin Gentry would return in their current roles next season, and that an offensive-minded assistant with a reputation for working with multiple big men on the floor at one has decided to leave the Denver Nuggets organization to take a similar position with the Peilcans. As of now, it appears the only coaching turnover will be one assistant coach, and everything I've read suggests the Pelicans upgraded - If not by getting a better coach to replace the one departing for a head coaching job in the D-League, if nothing else they're getting someone better equipped to work with the offense given how the current roster is built, and which direction the front office decides to go in terms of player personnel.
First, let's define "contender." I'm going to arbitrarily set the threshold at 50 regular season wins, and the team competing for a 3-6 seed in the Western Conference toward the end of the season. That would be in stark contrast to the Pels push this season to make a late playoff run immediately following the trade with Sacramento that sent Buddy Heild, Tyreke Evans and Langston Galloyway to Sacramento along with the Pels' 2017 first round draft pick in exchange for DeMarcus Cousins and Omri Cassippi. The latter of the two was cut within a week following the trade when a thumb injury sidelined him for the majority of the remainder of the season. This number is taken in part from the Miami Heat team that went 50-32 in the regular season yet went on to win an NBA title. The record is typically middle-of-the-pack for playoff teams, but there's enough talent present that if everyone plays well and the team gets hot, they're good enough to make a deep run in the playoffs even if doing so isn't necessarily the expectation.
The Pels have to make that next step and have a successful 2017/2018 campaign in order to make the city and franchise an attractive destination to above-average-to-elite free agents including NOLA's own Boogie Cousins, who will be a free agent after next season.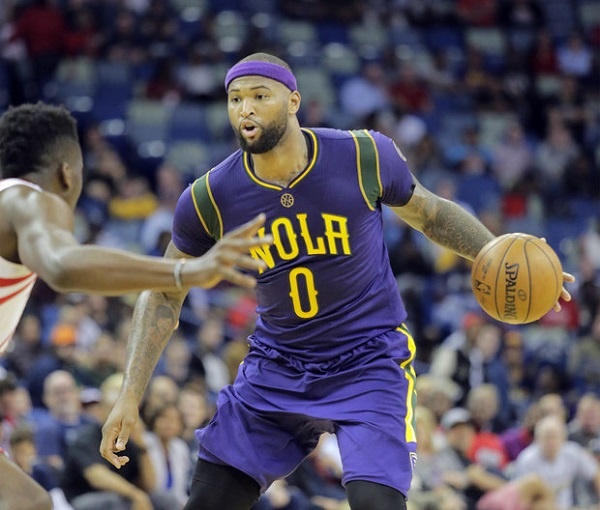 The Pels have two of the best big men in the Association in Cousins and Anthony Davis, a (in theory at least) winning formula reminiscent of the 1999 San Antonio Spurs with David Robinson and Tim Duncan. The front office would also like to re-sign free agent combo guard Jrue Holiday, who has been a serviceable point guard and shooting guard when healthy over the past few seasons. Holiday is not a star player though, and re-signing him as their free agency "splash" move, it likely will result in the Pelicans battling the rest of the bottom half of the West for the 8 seed and a playoff series they'd have very little chance of winning much less competing for six or seven games.
The abundance of guards in this year's free agent class and draft should allow the Pelicans to sign either Holiday or a guard of equal value to a reasonable contract, somewhere in the neighborhood of $19-24 million per year. If he's not re-signed, the team will seek to find a replacement or two for equal or lesser money. The Pels need guards. They lucked out in plucking Jordan Crawford and Quinn Cook from the D-League, but it's not realistic to expect either of those two to be anything more than a situational reserve who could provide a spark off the bench once or twice a game. Hopefully for the Pels, Crawford will continue to shoot at a percentage similar to his limited time with the Pels this year, as his career shooting numbers are very bad for a guy playing a position with "shooting" in the title.
The question remains, what do the Pelicans need to do to make next year's team a legitimate 50+ win team and contender for a top-4 playoff seed in the West?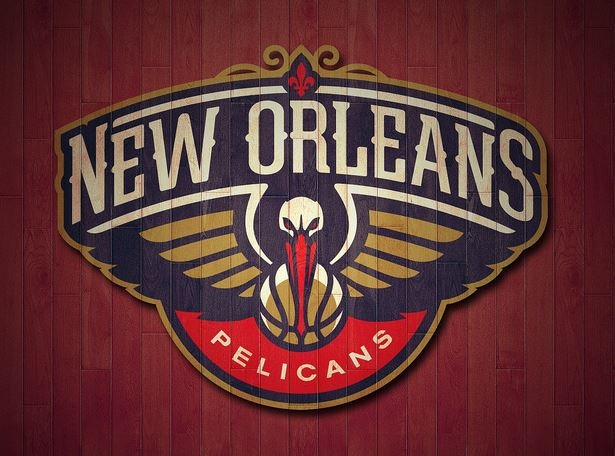 One prominent NBA journalist speculated that Chris Paul returning to the city where he began his career just might be what both Paul and the Pelicans need to achieve their goals of regular season and post-season success. Obviously, he's but one of several dozen free agents across the league that the Pels could potentially target in free agency.
If they do garner interest from a player who can help move the needle and turn a team with two top-15 players, an average guard, an average backup guard and not much else (Dante Cunningham opted out of his player-option to test the waters of free agency), how do they free up salary cap space to accommodate that player and still fill out the roster with competent role players while remaining under the cap or at least not going so far over that the franchise starts losing money. Assuming the Pels eventually re-sign Holiday to a contract between $20-$24 million per, that doesn't leave much by way of cap space to add that above-average-to-good free agent who could help put the team over the hump.
One option is stretching Omer Asik. Another I've seen discussed is trading Asik in a one-sided trade wherein the Pels give away assets (like a 2018 first round pick) for the trade partner taking Asik's salary off of NOLA's books. Sure, maybe there's an 8-12 bench player included, but if any player is sent to New Orleans in a deal involving Asik it won't be anyone who can legitimately help the team win.
Other scenarios I've seen discussed involve a sign-and-trade with Holiday, trading Cousins for assets and trading Davis for a LOT of assets. It would take a trade comparable to the trade Mike Ditka pulled off to draft Rickey Williams wherein he traded the entire Saints draft (every pick) to move up a few spots to draft Williams, who turned out to be an average-at-best back in New Orleans. The only difference is that in addition to 2-3 first round picks and 1-3 second round picks, the team acquiring Davis would also have to surrender assets in the form of starting-caliber player(s) to get NOLA to part ways with AD.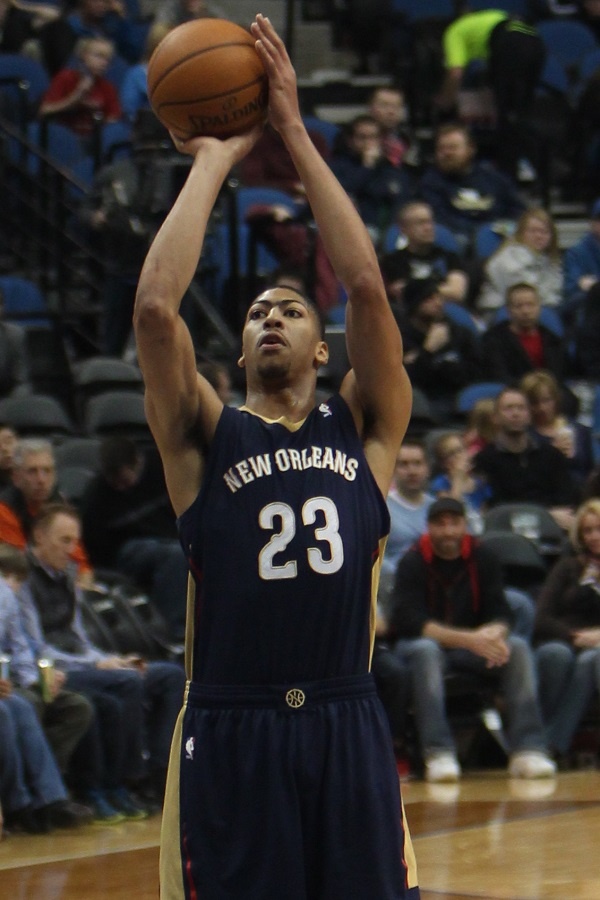 What do you think the Pelicans need to do (involving actual possibilities and not unrealistic scenarios that would never transpire outside of a video game) this coming off-season in order to make that next step to be in the tier just below Golden State and maybe San Antonio in the NBA's Western Conference?
This is a critical off-season with Cousins' contract up after next year, Benson's age and New Orleans being a small market franchise to begin with. It is imperative for the team to make a major leap next season or they might lose more than Cousins. Once Mr. Benson dies, there's no guarantee the franchise will even remain in the Big Easy. There's already speculation that ownership groups have the Pelicans in their crosshairs for teams they think they could potentially buy and relocate to a city like Seattle.
Any and all comments/responses that provide realistic insight are greatly appreciated. Please don't be shy about commenting and trying to play GM and Director of Player Personnel for a day.
Note: This article is something of a follow-up to an article I posted on March 24 after the Pels had won eight of their last eleven games and looked to be making a serious push to make the playoffs. It was entitled: Will Pels' Improved Play Be Enough to Male the Playoffs. Obviously, it wasn't, and the improved play seemed to stop right about or or not long after the article was written.
What about Alexis Ajinca? Does he have enough upside to be an asset to at least one other team as opposed to the liability he has been under Alvin Gentry?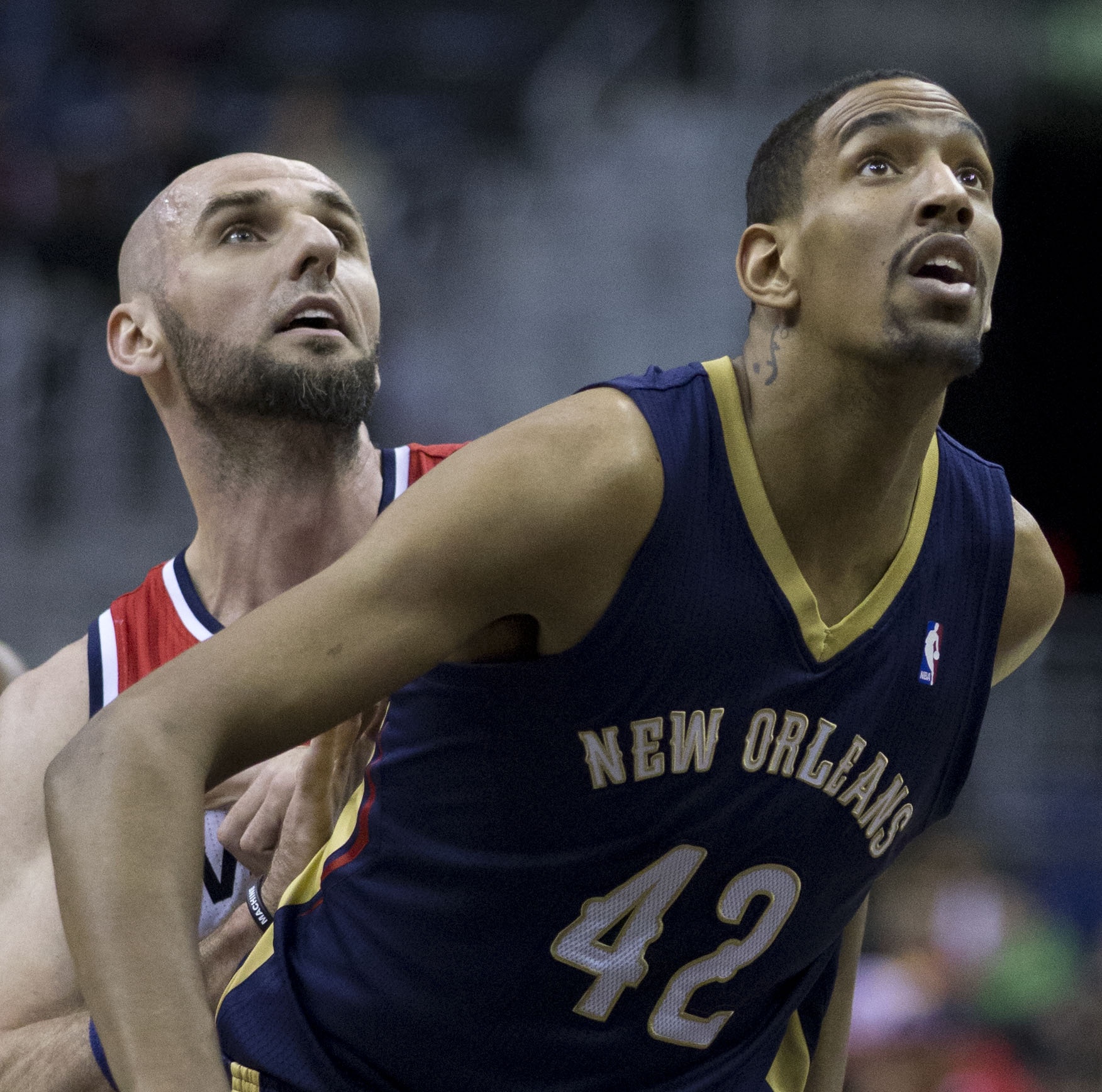 As with the previous article, reader comments are most welcome.
Peter Egan is an avid sports fan. He currently works in the healthcare industry doing marketing and web development and promotion for a Metairie, LA based home health agency.
He played basketball in high school and college, and has written about it professionally while he was a teenager working as a sports stringer, local beat writer and feature columnist for a local, bi-weekly newspaper - all while he was still in high-school, playing sports and coaching a junior high football team to a league championship. Peter will be launching a web-based start-up company relating to sports in late August of this year. Further details will become available once the site is finished with the initial development phase.