A new type of lamp has been invented that utilizes an advanced type of solar panel that is spherical in nature. It improves on the older, flat panel structure and can charge when light is coming in at any angle.
Created by Japanese company Sphelar Power Corporation and consisting of a series of beads measuring 1–2mm in diameter, the spherical panels are less reliant on the angle of incoming sunlight and can be charged more effectively on cloudy days or at high altitudes.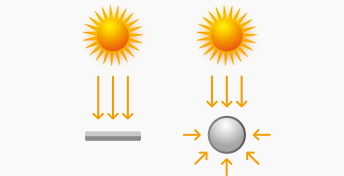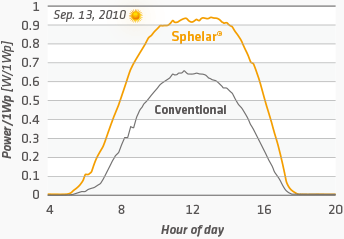 There is no hidden side when dealing with a spherical solar cell. Both sides of the cell get energy at the same time.
The micro-spherical solar cells can also be embedded into every-day objects like glass windows and other three dimensional surfaces for advanced paneling.