Bankers are Behind the Wars
Dr. Henry Kissinger has called military personnel "nothing but dogs to serve our needs." George W. Bush, when visiting the VA hospitals would snicker and show rudeness to those injured and maimed "fighting for our freedoms" after he invaded Iraq and Afghanistan under lies…and millions of innocent people in those countries died.
Vietnam it estimated that over 2 million Vietnamese died due to U.S. Imperialism, for what? WWI and WWII tens of millions died while countries were carved up like turkey thereinafter by the powers who began the wars under lies as we, the United States of America, dropped atomic bombs on innocent people in Nagasaki and Hiroshima to test our new military toys, killing tens of thousands and giving many more cancer through the fallout. In Vietnam, Laos and Cambodia to this day, thousands upon thousands are still suffering from the remnants of 'Agent Orange' and 'Agent Blue'. Not to mention hundreds of children who get maimed upon discovering the left-over 'Baby-Bombs' left out in the rice paddies and farmlands. Every single person who died, whether soldiers of U.S. or otherwiese, along all the civilans, were KILLED in the name of 'protecting the freedoms and democracy'...........NOTHING could be further from the truth. It has all been a HUGE lie.
What if for nearly a century now the handful of global Central Bankers have been in such control of nation-state governments around the world that they could control who is in power, what policies are enacted and what wars are fought where and when while providing the accompanying propaganda to foist one created enemy against another. All the while they, the very few, make incredible sums of money, loaned at interest, to the nation-states to finance these wars.
Consider Switzerland. It has never been invaded. Every citizen is armed and the country provides the police force for the Vatican. It is also home to the worlds largest bank, has extreme secrecy laws and is home the Rothschilds. NOT to forget that they now have access to CERN, and it's sister outfit in Washington D.C. Which when weaponized, can unleash powers hundreds time of the TRAGIC and HORRIFIC events of Hiroshima and Nagasaki.
The Creating, Planning and Implementing of WWI, WWII and now, WWIII
An Italian revolutionary leader, Giusseppe Mazzini (1805-1872), a 33rd degree Mason, was selected by the Illuminati to head their worldwide operations in 1834. (Mazzini also founded the Mafia in 1860). Because of Mazzini's revolutionary activities in Europe, the Bavarian government cracked down on the Illuminati and other secret societies for allegedly plotting a massive overthrow of Europe's monarchies. As the secrets of the Illuminati were revealed, they were persecuted and eventually disbanded, only to re-establish themselves in the depths of other organizations, of which Freemasonry was one.
During his leadership, Mazzini enticed Albert Pike into the (now formally disbanded, but still operating) Illuminati. Pike was fascinated by the idea of a one world government, and when asked by Mazzini, readily agreed to write a ritual tome that guided the transition from average high-ranking mason into a top-ranking Illuminati mason (33rd degree). Since Mazzini also wanted Pike to head the Illuminati's American chapter, he clearly felt Pike was worthy of such a task. Mazzini's intention was that once a mason had made his way up the Freemason ladder and proven himself worthy, the highest ranking members would offer membership to the secret 'society within a society'.
In 1871, Pike published the 861 page Masonic handbook known as the Morals and Dogma of the Ancient and Accepted Scottish Rite of Freemasonry. (You can download a free PDF copy of this book at this link: https://drive.google.com/open?id=0Bw-lilcCY0bxODhkNlktWDNVdmc ...........)
Copy of the letter written by Albert Pike to Mazzini prior to starting the Italian Revolution (http://www.conspiracyarchive.com/2015/01/10/albert-pike-to-mazzini-august-15-1871-three-world-wars/ )
After Mazzini's death on March 11, 1872, Pike appointed Adriano Lemmi (1822-1896, 33rd degree Mason), a banker from Florence, Italy, to run their subversive activities in Europe. Lemmi was a supporter of patriot and revolutionary Giuseppe Garibaldi, and may have been active in the Conspiring Society founded by Pike. Lemmi, in turn, was succeeded by Lenin and Trotsky, then by Stalin. The revolutionary activities of all these men were financed by British, French, German, and American international bankers; all of them dominated by the House of Rothschild.
Between 1859 and 1871, Pike worked out a military blueprint for three world wars and various revolutions throughout the world which he considered would forward the conspiracy to its final stage in the 20th Century.
In addition to the Supreme Council in Charleston, South Carolina, Pike established Supreme Councils in Rome, Italy (led by Mazzini); London, England (led by Palmerston); and Berlin, Germany (led by Bismarck). He set up 23 subordinate councils in strategic places throughout the world, including five Grand Central Directories in Washington, DC (North America), Montevideo (South America), Naples (Europe), Calcutta (Asia), and Mauritius (Africa), which were used to gather information. All of these branches have been the secret headquarters for the Illuminati's activities ever since.
Albert Pike received a vision, which he described in a letter that he wrote to Mazzini, dated August 15, 1871. This letter graphically outlined plans for three world wars that were seen as necessary to bring about the One World Order, and we can marvel at how accurately it has predicted events that have already taken place.
"The First World War must be brought about in order to permit the Illuminati to overthrow the power of the Czars in Russia and of making that country a fortress of atheistic Communism. The divergences caused by the "agentur" (agents) of the Illuminati between the British and Germanic Empires will be used to foment this war. At the end of the war, Communism will be built and used in order to destroy the other governments and in order to weaken the religions." U.S. wanted desparately to get into the action. So comes in the idea of SINKING a cruise ship...........RMS Lusitania. The German Government, even took out an ad in the New York Times, as well as repeated warnings that all ships entering into the "war zone waters" enter at their own risk.........for more detail you can check out this link: https://www.loc.gov/rr/news/topics/lusitania.html
Important Dates:
February 4, 1915: Germany declares the water surrounding the British Isles a war zone and warns that all Allied ships will be attacked.
April 22, 1915: The German Embassy publishes a warning in some newspapers to tell passengers that travel on Allied ships is "at their own risk." The Lusitania, a is mentioned specifically in some of the discussion about the warning in the week leading up to its departure.
May 7, 1915: The Lusitania is torpedoed and sinks, killing over 1300 passengers including more than 130 Americans.
June 15, 1915: The Board of Trade begins its investigation into the sinking. The claim by German forces that the ship had been armed is ruled untrue at the end of the trial in mid-July.
(Students of history will recognize that the political alliances of England on one side and Germany on the other, forged between 1871 and 1898 by Otto von Bismarck, co-conspirator of Albert Pike, were instrumental in bringing about the First World War.)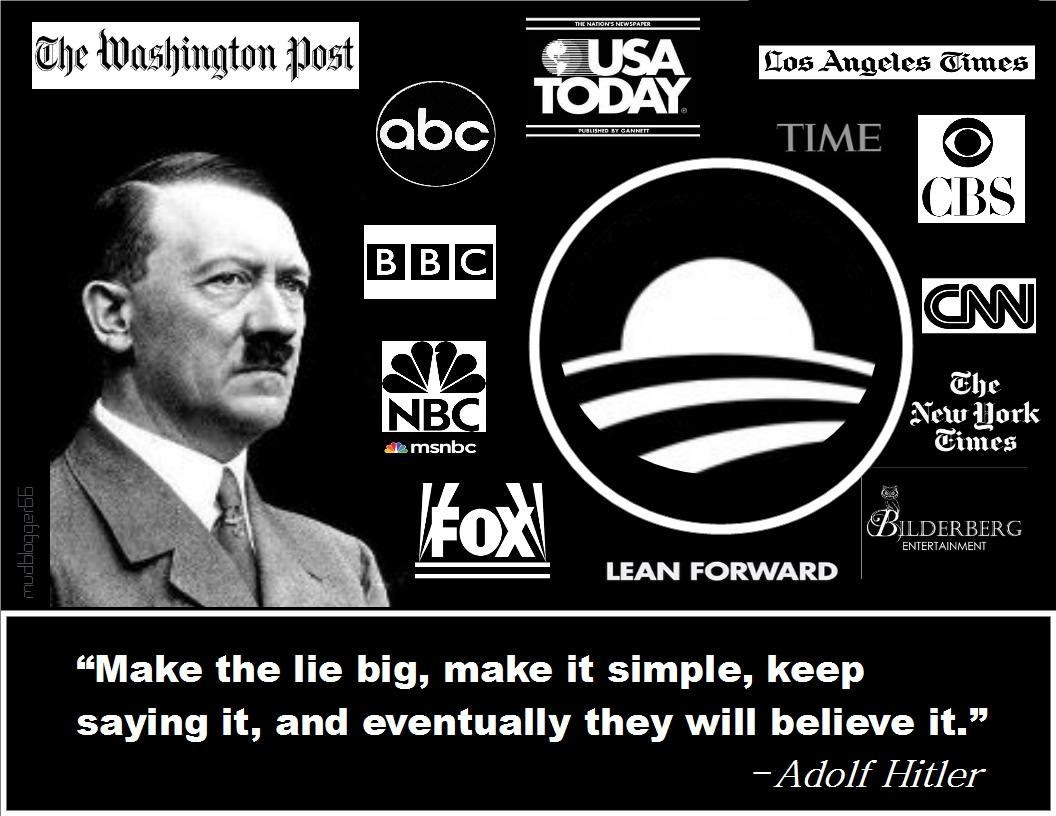 "The Second World War must be fomented by taking advantage of the differences between the Fascists and the political Zionists. This war must be brought about so that Nazism is destroyed and that the political Zionism be strong enough to institute a sovereign state of Israel in Palestine. During the Second World War, International Communism must become strong enough in order to balance Christendom, which would be then restrained and held in check until the time when we would need it for the final social cataclysm." After this Second World War, Communism was made strong enough to begin taking over weaker governments. In 1945, at the Potsdam Conference between Truman, Churchill, and Stalin, a large portion of Europe was simply handed over to Russia, and on the other side of the world, the aftermath of the war with Japan helped to sweep the tide of Communism into China.
Franklink Roosevelt:
Franklin D. Roosevelt who certainly saw many monumental events occur during his consecutive administrations has been quoted as saying: "In politics, nothing happens by accident. If it happens, it was planned that way."
Let's hear it from Smedley Butler:
The most decorated Marine in history, Smedley Butler, described fighting for U.S. banks in many of the wars he fought in. He said: ".........I spent 33 years and four months in active military service and during that period I spent most of my time as a high-class muscle man for Big Business, for Wall Street and the bankers. In short, I was a racketeer, a gangster for capitalism. I helped make Mexico and especially Tampico safe for American oil interests in 1914. I helped make Haiti and Cuba a decent place for the National City Bank boys to collect revenues in. I helped in the raping of half a dozen Central American republics for the benefit of Wall Street. I helped purify Nicaragua for the International Banking House of Brown Brothers in 1902-1912. I brought light to the Dominican Republic for the American sugar interests in 1916. I helped make Honduras right for the American fruit companies in 1903. In China in 1927 I helped see to it that Standard Oil went on its way unmolested. Looking back on it, I might have given Al Capone a few hints. The best he could do was to operate his racket in three districts. I operated on three continents."
In Confessions of an Economic Hit Man, John Perkins describes how World Bank and IMF loans are used to generate profits for U.S. business and saddle countries with huge debts that allow the United States to control them. It is not surprising that former civilian military leaders like Robert McNamara and Paul Wolfowitz went on to head the World Bank. These nations' debt to international banks ensures they are controlled by the United States, which pressures them into joining the "coalition of the willing" that helped invade Iraq or allowing U.S. military bases on their land. If countries refuse to "honor" their debts, the CIA or Department of Defense enforces U.S. political will through coups or military action.
Does history repeat itself, or is there something more sinister to it????
Accidental History
In the catastrophic or accidental view of history we are led to believe that historical events, such as wars and revolutions were the direct result of some sudden or surprising event. While the catastrophic view is accurate for weather, volcanoes and earthquakes, it does not always provide a realistic view of humanity and events influenced by man.
Young, malleable American and other Western minds are sadly taught the Accidental view of history in the government school systems. This view is reinforced throughout their lives by the controlled mass media. As a result, when most discover the Conspiratorial View of History, the immediate reaction is shock, disbelief and a refusal to accept something other than they've been taught to believe.
Conspiratorial History
Conspiratorial history studies that part of history that is a product of man's planning. In conspiratorial history we are led to believe that events, such as wars and revolutions, are the result of planned events. While the conspiratorial view is not accurate for weather, volcanoes and earthquakes, it is a realistic and accurate view of the interrelationship of man and nations. Since the planning for most of these events was done in secret, we use the term conspiratorial history. That is; this history is the result of plans constructed in secret, which by definition is a conspiracy.
Let's hear it from Roosevelt again............"In politics, NOTHING happens by accident. If it happens, it was PLANNED that way."