Hydoelectric turbines have been installed in one of the main water pipelines in Portland, Oregon, utilizing the water pressure to produce electricity.
The turbines work where water is flowing downhill, and are already recouping some of the energy cost in keeping the water system running. When fully in place, these pipe generators can power hundreds of thousands of homes.
Gregg Semler, CEO of Lucid Energy, followed his dream of "helping water become more sustainable" by developing this smart piping system. Not only are they electricity generators, they also have state of the art sensors to detect change in water pressure to keep pipes from bursting, and the ability to detect if drinking water is contaminated.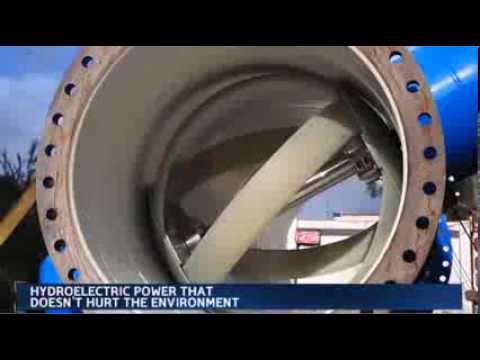 http://inhabitat.com/portlands-water-pipes-are-the-newest-source-of-clean-energy/
http://www.fastcoexist.com/3041300/portlands-new-pipes-harvest-power-from-drinking-water