I have to say that I'm loving my shift in social media activity. I've cut back Facebook usage significantly but I will probably not leave it anytime soon. The reasons are many, but I can say that I'm spending less and less time over there.
So where is most of my time spent now in Social Media?
First, keep in mind, I'm not the average user. I use TONS of social networks for personal enjoyment and for business so I'm on most of them.
I probably will never leave Facebook completely beacause I have tons of friends over there, in real life, as well as family. Sharing photos and videos and events is effective and practical. Until Minds develops competing products for that, we can't really expect casual users to leave Facebook.
There are also a lot of broken things here on Minds (spare me the "it's open source, you can fix it" bit). Until the basic tools are fixed and basic issues addressed, we can't expect this to be a Facebook killer, but it is taking significant time away from Facebook for some people.
I'm spending a lot of time here on minds.com even if I'm lurking a lot and liking and commenting, I am enjoying it a lot more than before. I cut out the junk and constantly seek out people that have interesting and original content to share. That made a big difference.
I also know that I'm unlike most users because I have a strong background in open source, startups and web technologies so I can be patient with all the bugs here. Most people won't be, but that's fodder for another blogpost.
What else is taking up my personal social media time?
The other network I've been spending a lot of time in is Snapchat. It's awesome, it's personal, it's as private as you want it to be, it's social, it's fun and it turly is whatever you make it out to be.
I even talked about Minds a lot there today, during a "segment" which I call "Social Saturday." If you want to see and hear what I had to say, you can add me on Snapchat here: notagrouch.com/snapchat or scan my code: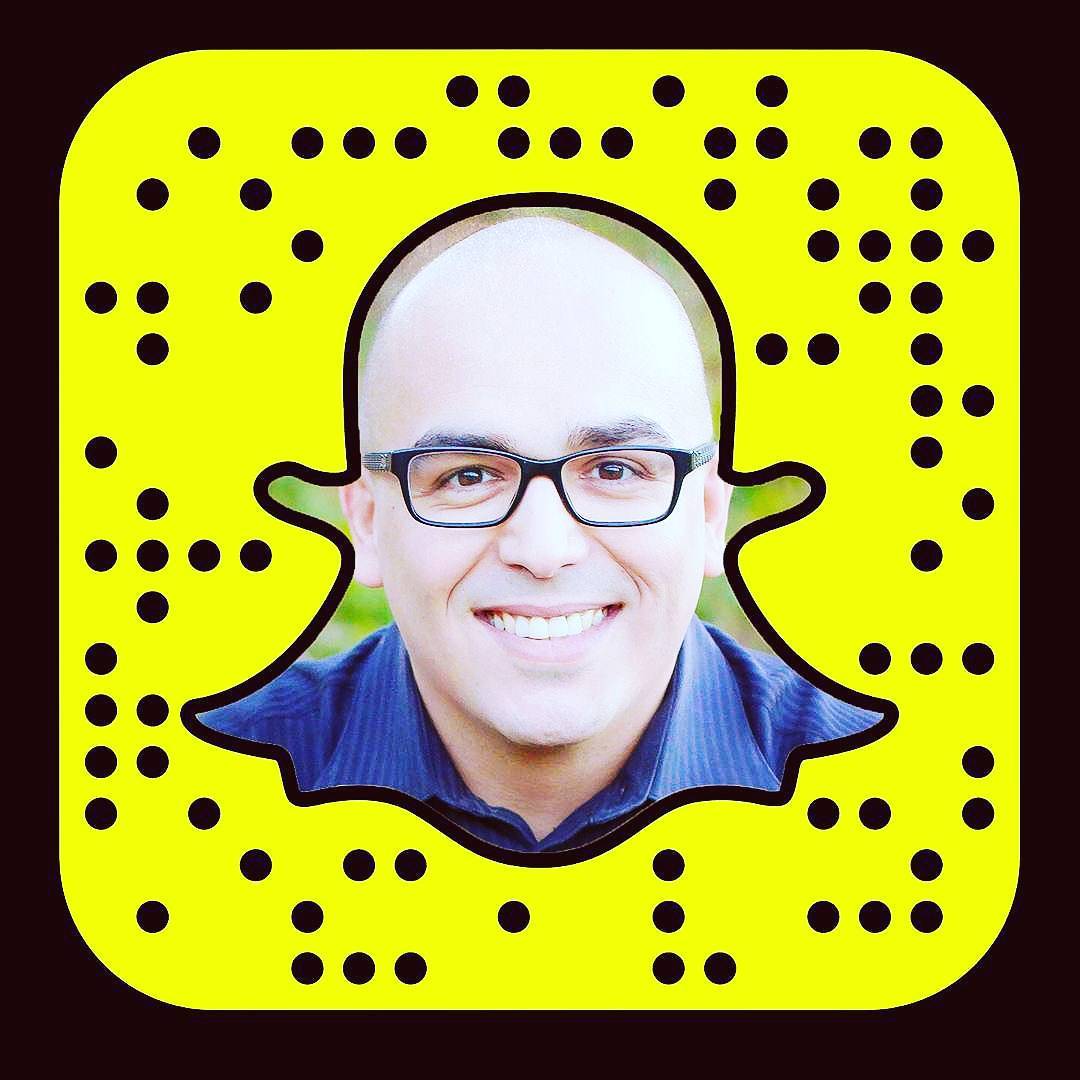 If Minds is replacing Facebook, Snapchat is replacing Twitter.
I'm also spending less time on Twitter, Snapchat is where it's at. It is giving me insight into what's coming next. The old adage is true, the youth hold the future and the young are on Snapchat.
You have to only spend a few days on Snapchat to see and get some insights as to how the younger generation uses social media, why they use it, and how it can be used in the future.
It's short, Snapchat is quick, it's fun, it's informative. To ignore it is to commit digital business suicide. In fact, I have a feeling that it will become one of the top 3 dominant social networks in 2017, jocking for position with Linkedin, Facebook, Twitter and Pinterest.
So that's it for now, just wanted to share a quick update and invite you to join me on Snapchat. It doesn't mean you have to abandon Minds, it doesn't mean it's better, it just means it's fun and I want you to join me there.