OPM Wealth is a chance to learn how to create self wealth using other people's money. This funnel teaches people how to leverage their current credit score (no matter how high or low they help access the best ways to move forward) to receive funding between $15k – $150k and turn that into a thriving business. This is the full-stop, full-stack element OPM provides.
Another great aspect about OPM is that someone with any credit score can come in and have their credit turned around. No matter if you are above 700 or below 600, once your credit score is qualified you can receive funding from OPM's sources. This gives anyone the ability to own a done-for-you digital franchise with a full system around it, on top of seasoned, experienced closers. This is invaluable for anyone who has tried to build a home-based business on the Internet. There will be much more details shared on the call too.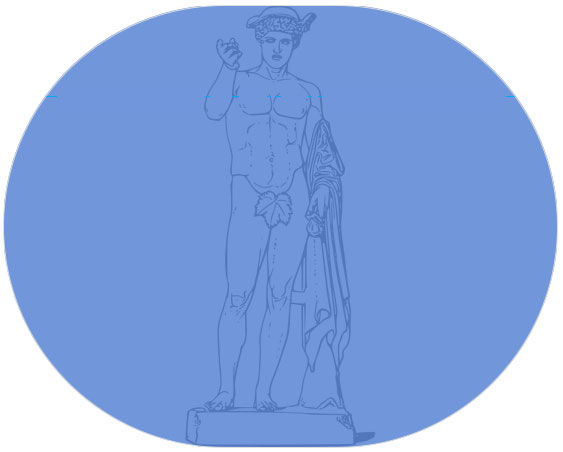 Whether you are just getting starting with internet marketing and learning the ways of creating a real income from anywhere, you may know that it all comes down to information and community. There are two timeless, golden rules to making money online in 2019:
1 - follow the right people

2 - act on the right information
While OPM products are not for the faint of heart, this digital franchise high ticket system has the potential to make you a lot of money and help you become part of a community of first movers cryptocurrency owners. The OPM Wealth plan products are based on the 'Greek God of Wealth'. And while we will not talk these 'Greek Gods' in great detail like Hermes, Apollo, Athena, Poseidon or Zeus, let's talk about the 10,000 foot view of what OPM Wealth offers:
- High Ticket Digital Franchise
- 100% Cryptocurrency
- Automated Marketing System
- Credit Enhancement System
- Private Funding Team
- Sales Team to Close Your Sales
- Advertising Co-Op
- Weekly Private Asset Building Zoom Sessions
The products inside OPM are broken down into 5 different categories, each one designed to empower you with information on becoming the best version of yourself with a business.
- The first OPM Wealth product offers these guides and blueprints:
- bitcoin basics (top level beginner's video series)
- crypto explained (how to use, store and understand cryptocurrencies)
- bitcoin profits (how to profit from owning bitcoin video series)
- mining litecoin (how to use, mine and trade LTC)
- ripple system (the most popular crypto coin video series)
Next, the second product shifts gears and goes from wealth to health:
- secrets of fat burning
- running manual
- becoming a vegan warrior
- paleo diet navigation
- quick tips to eating healthy
- HIIT hard (high intensity interval training)
- pilates 101
- anti-aging forever
From crypto, to health and now personal development as the third OPM product:
- secrets to eating healthy
- hypertrophy 101
- mindpower takeover
- living empowered
- stronger daily
- be wired for success
- mindset of a warrior
Now, transitioning from crypto, health, mindset, it goes to business and marketing.
- Youtube stardom
- instagram profits
- streaming live profits
- facebook live pro
- periscope mastery
- new SEO secrets
- bing ads explosion 101
- local lead generation
- social media agency
- bonus = live forex chart breakdowns
And lastly, learning crypto, health, mindset and marketing – its all about lifestyle.
- digital nomad lifestyle
- real estate investing/flipping
- disruptive entrepreneur
- dropship mastery
- online coaching 101
- be a top consultant
- kaizen (continuous improvement of working practices, personal efficiency)
Each OPM Wealth membership level will also offer a physical product that is shipped directly to you. These include handy goods such as a trendy back pack, wireless chargers, wireless headphones, Kindle Fire or even all the way up to a brand new laptop. Yes, a 'free' computer.
In addition, there will be weekly hangouts for qualified OPM wealth members in which crypto trading strategies are covered, analyzed and executed live.
Why Cryptocurrencies ?
Inside the OPM Wealth high ticket sales model, you'll learn everything needed to get started and earn cryptocurrency. In case you have been under a rock in the last 10 years, bitcoin and cryptoassets have been one of the most disruptive and lucrative assets in the last decade.
Even after a recent price downturn, Bitcoin Is 2019's Top-Performing Asset, outpacing technology stocks, oil and even the new 'green rush' cannabis industry (CNN source).
By now, it's no secret the crypto markets were the hottest trending investment topic of 2017. Major headline stories appeared daily on CNBC, Forbes, Bloomberg, the Wall Street Journal and New York Times, all about people becoming millionaires practically overnight…
As far as we are concerned, basic knowledge of this industry should be mandatory for everyone who is serious about building the level of wealth and financial security required to lead a comfortable life and retirement… OPM Wealth is also a training and education center.
From peak ($19,893 BTC/USD) to valley ($3,132 BTC/USD), Bitcoin has gone up over 300% since the start of the year 2019 despite all its volatility. And, many are projecting the next 6-8 months prior to the bitcoin mining halving to be one of its greatest surges yet.
This rare, lucrative (if history repeats itself for the third time) phenomenon is coming up for bitcoin in 2020 and will not happen again until 2024. This phenomenon happens every 4 years and every time it happens, it pushes the price of the coin higher and higher. The next time it will happen is around May 2020 and if you are a savvy investor, you may want to get your crypto wallets ready and load up before this happens (aka accumulation phase).
Many cryptocurrency experts and industry insiders believe we are at the very beginning of this new bull market rally. Its fair to say that cryptocurrencies are one of the smartest speculations you can make today, albeit extremely risky and volatile. Its worth looking into it and getting ready for what could come in the future and that is why OPM opted for cryptos.
Because of the high potential for wealth creation in this asset category, OPM has designed a system that allows you to learn, connect with other entrepreneurs and get pay in this crypto exclusive opportunity.
OPM Wealth Opportunity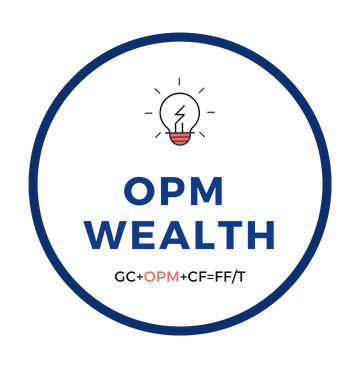 Aside from the great information assortments and products inside OPM Wealth, the company offers a competitive opportunity where you can earn by sharing the information. The company its run by expert marketers who have put together a sales team to help you bring on the profits and earn cryptocurrencies. We do not have all of the details of the OPM Wealth compensation plan or rewards system, but the private call with a coaching expert will share these details in more depth. The affiliate commissions will be paid directly and immediately.
And as talked about, OPM offers a done for you sales funnel and closing team on your behalf.
Traditionally, and as it currently stands, the fastest way to gain bitcoin or cryptocurrencies is to buy them outright. And OPM Wealth hopes to finally add a credible, above-board, completely transparent business opportunity that makes their primary goal to help people build their credit scores up as well as providing a proven digital franchise system designed to help anyone and everyone earn. OPM Wealth is a real chance for marketers and entrepreneurs who want to make money from anywhere in the world to earn bitcoin legitimately. To learn more create a free OPM Wealth account and schedule a call today.