There are different realms of creation, or different realms artists create from.
Some artists create from suffering, from pain.
Some use their frustration to channel their creativity.
Some create from the realm of beauty, or the realm of joy, or passion, etc.
The possibilities are limitless.
Perhaps the choice of realm is similar to the choices we make in life.
Looking for a photograph of one of my old paintings, I have been perusing my hard drive. I haven't yet found the photo I was looking for, but I came across many other gems.
One of them is this drawing by my son, from 2008. He used to draw like crazy. Not to create art or anything like that. He was simply processing everything he saw and witnessed. He often created more than 20 drawings in a day. Sometimes they were highly intricate and extremely detailed, other times just quick sketches, impressions.
That's me, in the picture.
His drawing is highly symbolical. I have neither created such paintings, as depicted here, nor did I use green, blue, yellow, and red as my palette, and yet this is what he has observed, and seen.
And it fits.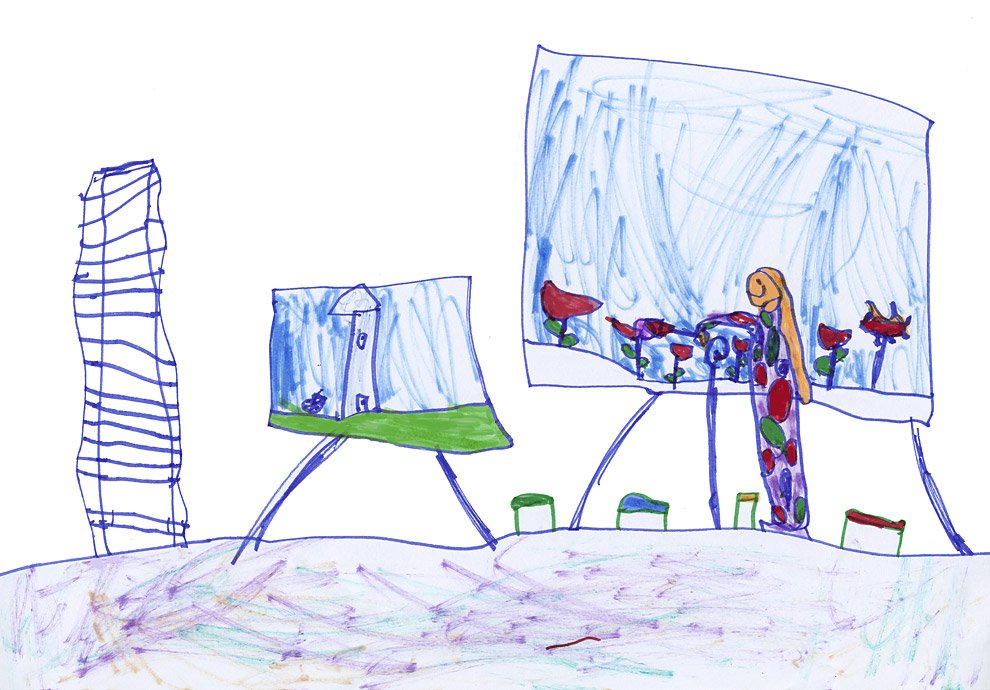 Art if life & Life is art
for me
Sabina Nore