After Michael Reynolds completed his architecture degree, he started the 'Earthship' community in Taos, New Mexico.
Reynolds built the first Earthship in 1972 using mostly beer cans. Today, the community has 130 Earthships:
"It started off as being a contrived effort to recycle and has ended up being the best way I know how to build regardless of recycling," says Reynolds.
It began after years of studying architecture. Reynolds was left with questions concerning modern society and living spaces:
"Why build houses with timber when trees are something we want to preserve? Why pay for electricity, water, and heat when all of it can be provided off-the-grid using existing materials and renewable resources like wind, rain, and solar?"
Earthships are a form of "biotecture" comprised of recycled materials and built with three core principles in mind: They use natural and recycled materials, supply their own power and water, and can be built by anyone.
Reynolds continues:
"I think tradition and culture are nice, they should be in magazines and coffee table books but they shouldn't be in the way of evolution and they are. Tradition and culture are two of our biggest enemies in my opinion. They stop us from evolving."
Below are photos of the different forms 'Earthships' have taken: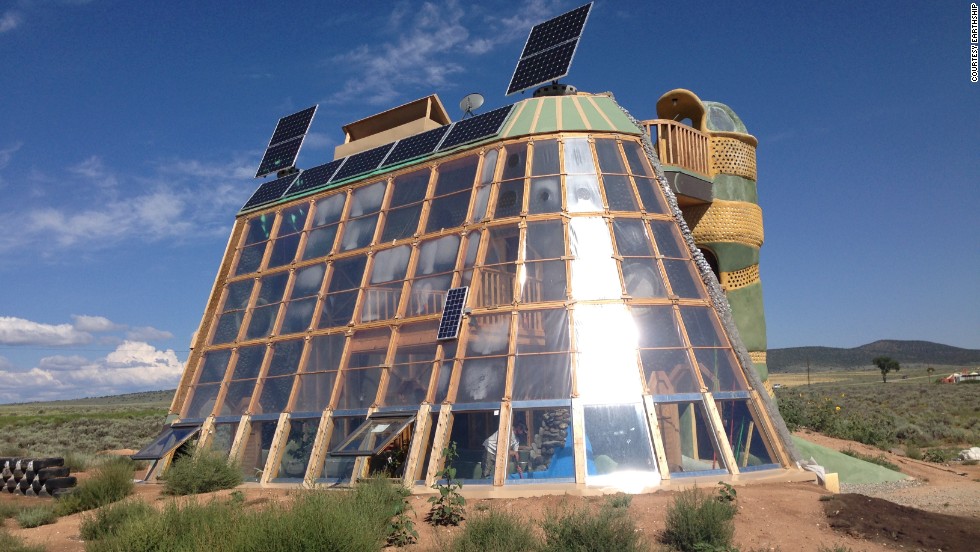 What does an Earthship look like on the inside? Below are a few photos:
In this short film 'Meet the Earthship' directed by Flora Lichtman and Katherine Wells, Reynolds talks passionately about the Earthships and his plans to build an Earthship city, which promises to be more sustainable than a modern city.
Watch the short documentary below: