The best thing in life is to do something that you love and earn a profit out of it. Besides, that what life is for. You don't have to struggle to meet your daily needs but to sustain your day to day expenses and be happy with what you are doing.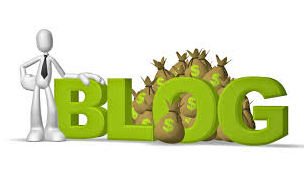 If you love writing then may as well make use of it - productively. Do you know that a lot of bloggers are earning more than many regular employees? And the thing is; they can comfortably sit at home, follow their passion which is to write and earn along the process. Hence, there's no need to feel pressured to earn these days.
A lot of people started writing online simply because they find this activity relaxing. But never did they expect that it will eventually become their lifetime career. And the great thing about it is that you need to provide any profile to qualify for this job. Experience is not needed as well. You don't need to master the technicalities of computers too since you can learn along the process. Perhaps writing without earning anything can be a good start. You can check how to use free blog sites so you don't need to spend anything as you pursue your hobby. Eventually, you will start earning a few dollars until it will turn out to be a full time income for you. You may experience writersblock along the way but don't allow this to stop you from doing what you love most. To overcome this issue, you can read writing tips published online and learn from other writers' experiences.
The first thing that you need to do is to learn how to start a blog. This includes setting up your blog and making contents that will be useful to readers. Once all are set, get off your blob and look for possible readers. Once visitors start to read your blogs, build an engagement with them so they will keep on coming back to your site. You may ask how you will earn an in come on the process. Well, it can be through a lot of income stream. However, you need to bear in mind that money does not just flow simply because you have created a blog. It will require a lot of work on your part as well as experimentation just any new entrepreneur would do.
On common method to earn money is through advertising. Once you have many traffic on your site, your site will earn a good reputation too. With a lot of people reading your posts, many advertisers will invest money just to get the exposure that they need through your site. Example of an ad network is Google AdSense. This will work as a middleman which communicates with small publishers for them to run advertisements on their blogs. This is how bloggers start earning money out of their articles. There are more ways to earn money too. So start blogging now.