Though soft, down is one of the more grueling animal products on the market. In order to acquire it, people are forced to yank feathers out of geese, often when they are conscious and screaming.
It's the only way to get it. Synthetic fabrics are available, now, and the age-old practice of ripping feathers out of birds may be coming to a close.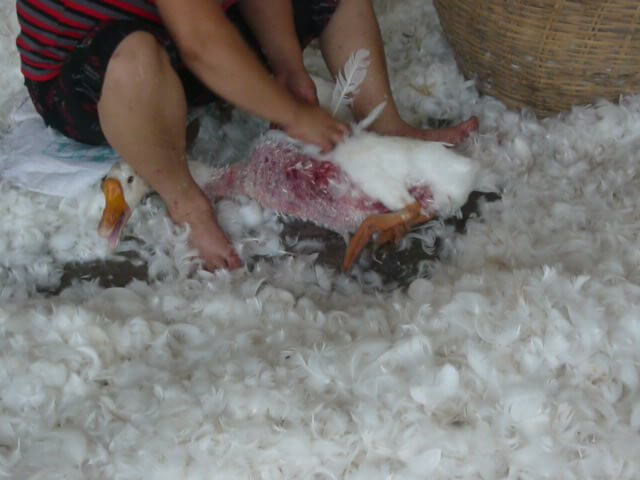 Many of these birds have been forced to undergo this torture multiple times throughout their lives.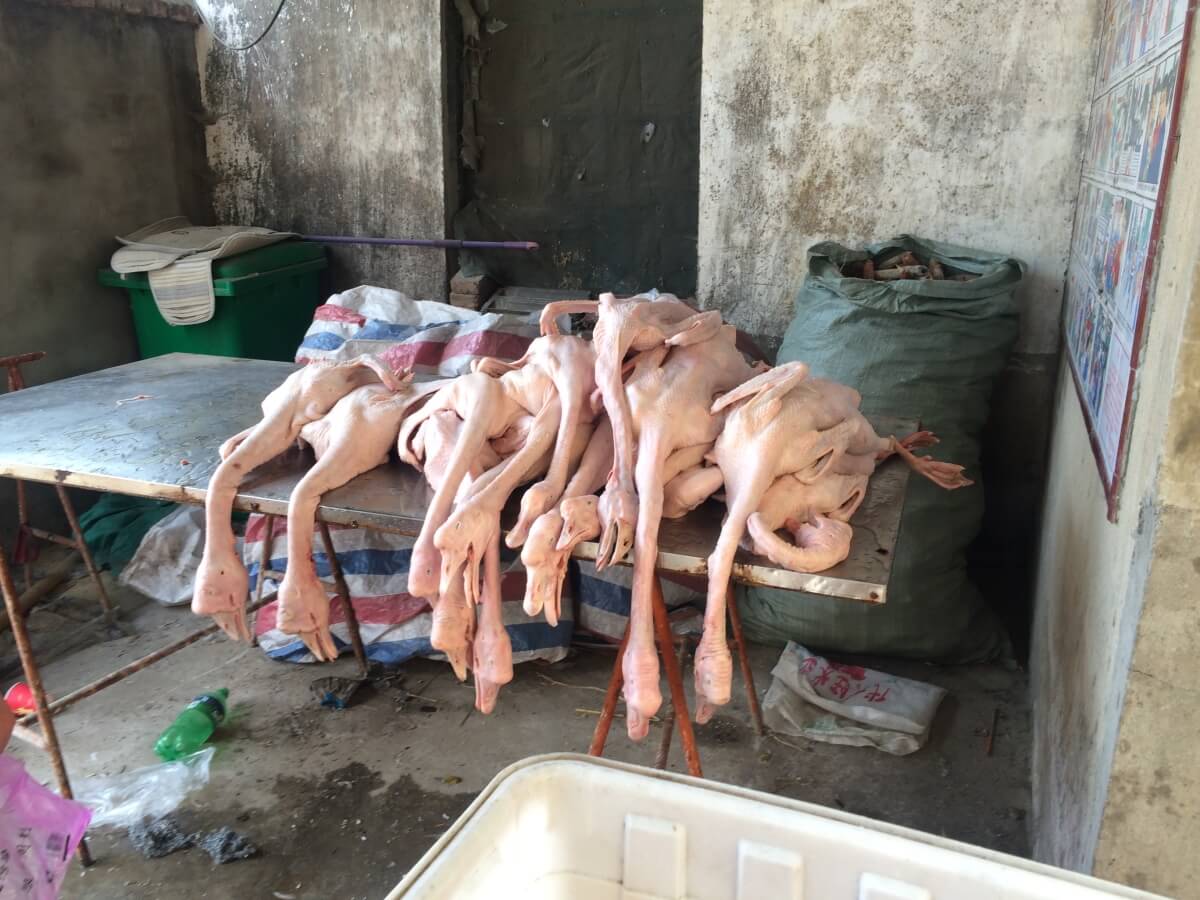 Recently, PETA went undercover to blow up the practice of down extraction and people went nuts. Companies, across the board, have begun taking it out of their products.
This video is graphic.
Even companies that have claimed ethical acquisition of the feathers have been found to abuse the animals to get them. Here is a list of companies that have, since, sworn off the use of down.
Adolfo Dominguez
ASOS (own-brand labels)
Boohoo
Burton
Cath Kidston
Dorothy Perkins
Dr Martens
Evans
Hobbs
Miss Selfridge
Nigel Hall Menswear
Oasis
Outfit
Primark
Reiss
Topshop and Topman
Wallis
Warehouse
Whistles
White Stuff