Putting your phone on airplane mode may not be enough to make it go dark. This is the premise that lead Edward Snowden and co-creator, Andrew 'Bunnie' Huang, to create the cell phone case that protects you from being spied on.
The case contains a device that connects to the phone's radio transmitters and alerts the owner when a cellular, Wi-Fi or Bluetooth connection is being used to share or receive data.
According to the duo, the idea to make the case was inspired by protecting journalists.
"Front-line journalists risk their lives to report from conflict regions. Casting a spotlight on atrocities, their updates can alter the tides of war and outcomes of elections. As a result, front-line journalists are high-value targets, and their enemies will spare no expense to silence them. In the past decade, hundreds of journalists have been captured, tortured and killed. These journalists have been reporting in conflict zones, such as Iraq and Syria, or in regions of political instability, such as the Philippines, Mexico, and Somalia.
Unfortunately, journalists can be betrayed by their own tools. Their smartphones, an essential tool for communicating with sources and the outside world–as well as for taking photos and authoring articles–are also the perfect tracking device. Legal barriers barring the access to unwitting phone transmissions are failing because of the precedent set by the US's "third-party doctrine," which holds that metadata on such signals enjoys no legal protection. As a result, governments and powerful political institutions are gaining access to comprehensive records of phone emissions unwittingly broadcast by device owners. This leaves journalists, activists, and rights workers in a position of vulnerability. Reporter Marie Colvin's 2012 death is a tragic reminder of how real this vulnerability can be. A lawsuit against the Syrian government filed in 2016 alleges she was deliberately targeted and killed by Syrian government artillery fire. The lawsuit describes how her location was discovered in part through the use of intercept devices that monitored satellite-dish and cellphone communications."
"If you have a phone in your pocket that's turned on, a long-lived record of your movements has been created," Snowden said. "As a result of the way the cell network functions your device is constantly shouting into the air by means of radio signals a unique identity that validates you to the phone company. And this unique identity is not only saved by that phone company, but it can also be observed as it travels over the air by independent, even more dangerous third parties."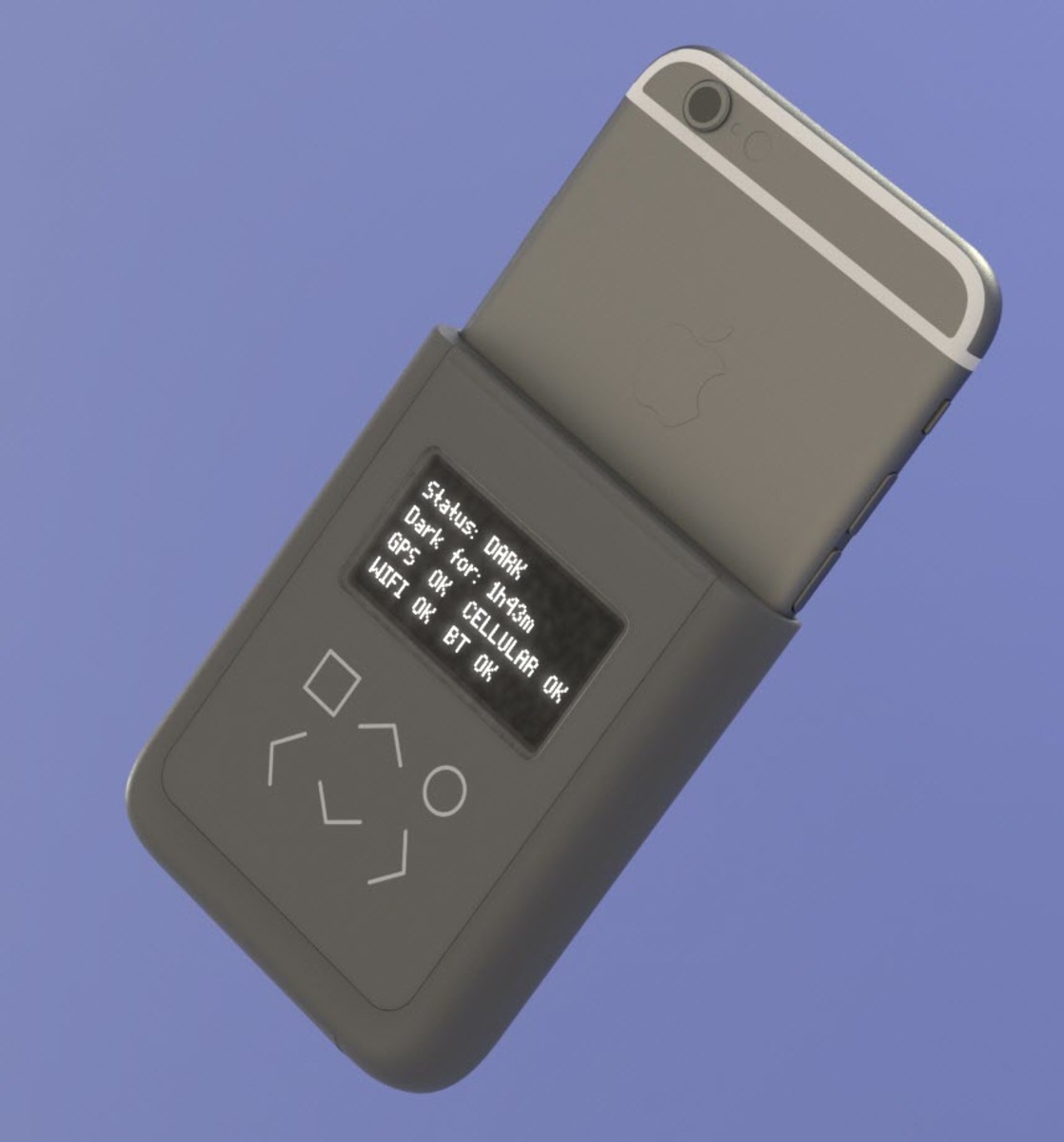 "Over the coming year, we hope to prototype and verify the introspection engine's abilities," they write. "As the project is run largely through volunteer efforts on a shoestring budget, it will proceed at a pace reflecting the practical limitations of donated time."
I.e. they will likely be crowdfunding this awesome device.