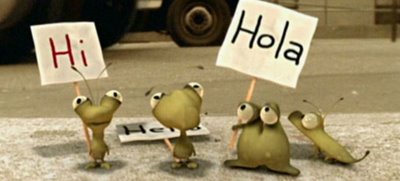 Image: Image
'There is a crime in the World we're living in. A Crime against Man, which contributes a crime against whole Humanity. Fear that leads us into boxes, each separately. Fear of labeling like something- which we're afraid from. And, that is full circle of that. We fight with what we become in the end, leaded by fear (?) Man has such a desire for evolution- how can Man evolve from fear?
Generalizations and labeling like we're this or that, are ridiculous. Individual experiences are the biggest treasures. We should keep them around and learn from them. Then learn how to let things go through creations.
Everything and nothing. ~
That is a flow.
Through evolution, Man was driven by 'knowledge' and seeking for it. The more knowledge, the more Man becomes hungry. Human Ego can't make peace with Truth that it can't rise above (understand knowledge), so it's devouring and pumping, and often explodes.
Attachments, ingratitude, materialism, capitalism and what else not?
Everything and nothing. ~ we can do~
And what then when we 'know' everything? Would Man do good? Is man the Man? '
....
Stay positive !