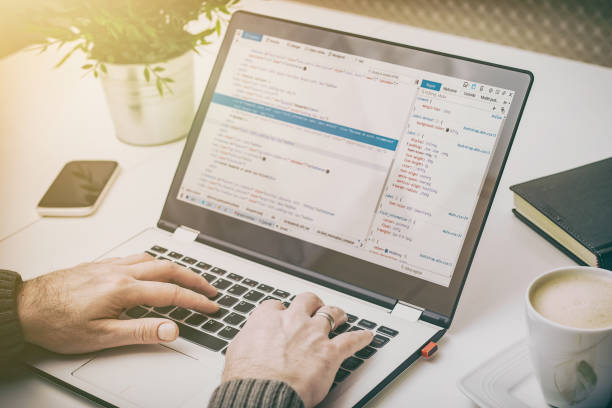 Doing business all around the world has been facing challenges with the main one being where to set up a business. In many cities, to rent a brick - and - mortar business premises, you will be required to pay huge sums of money to cater for space and other utilities like lights, water and security. If you are going through these hassles, do not worry, an online store is the way to go.
An online store is a website or an application that will enable your clients to place orders, buy and pay for your goods and services over the internet. The goods and services can be paid for, either before or after delivery. The following are steps on how to build an online store with clever-site.
1. Create a Domain and Register
Here you will need to come up with a brief, unique, and attention - getting name for your domain. As most of the names are taken, you have to be creative. If the name is taken, insert hyphen, numerals or a short word. Also, many registration companies suggest names close to yours, pick one that interests you.
2. Design your website
If you are not a techy, hire a web designer from www.clever-site.co.uk to build one for you. The website should stress out an easy product showcasing interface and make it easy for customers to buy. Choose two or three colours and fonts that are easily legible and complement your business logo. Set up a way of getting emails addresses from customers. It will help you in sending advertisements to your clients. Also, make a double click or more for the client in checking out a product to avoid erroneous clicks.
3. Decide on payment systems
Many customers prefer a third - party payment processor system as it is more secure for online purchase and payments. There are a wide range of online payment systems to choose. Make sure you go for one that your clients are comfortable with.
Also many, customers opt for credit cards rather than the third - party payment systems. To invite this type customers, registers with all the credit companies. Some charge fee per transaction or monthly, quarterly or annually.
4. Determine the shipping costs
When a customer places an order of product in your online store, they will expect you to deliver the goods within the stipulated time. The delivery process could be costly depending on the location of your customers. Determining the shipping cost will depend on couriers. For instance, a flight shipment will differ from road. Some of the courier services calculate the shipping costs for you.
You can also decide to offer free delivery services to locations that are easily accessible.
5. Create marketing and customer response management tools.
In business, interaction with customers is very important. Therefore, you will need reliable communication tools that enable you to respond to your customers' needs efficiently. A business email address and telephone contacts are a sure way of getting in touch. Also, use the different social media platforms available to market your products and interact with customers.
Create product images and descriptions that attract and make it easy for the customers to know more about the products. You can hire a professional photographer in order to have clear and attractive images. Use compelling and convincing descriptions of your products but do not lie. Post the images and descriptions against your products and also on your social media platforms. It is advisable you add the price too.
Enjoy selling online by handling returns and tracking the success of your online store. Check your goods constantly and replace them, check the prices and email your customers to inform them about new products in the market.
Please visit https://www.youtube.com/watch?v=0W75Z1iFvE4 for a related story.